Birthday Game Activities For Kids Ideas in Delhi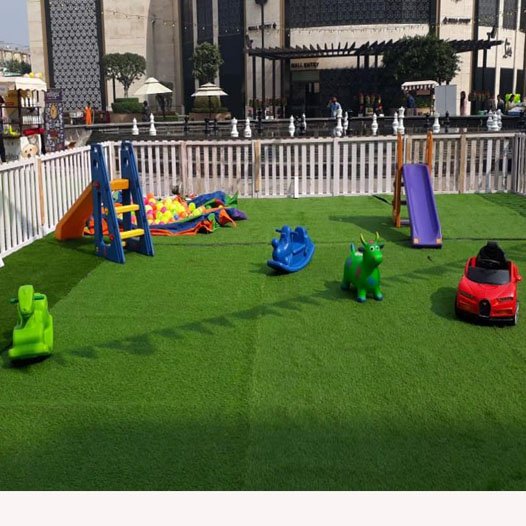 Birthday Party Activities - Birthday is one of the special days of everyone's life. If you are going to celebrate your or anyone's birthday, you should better prepare for it. You must be prepared with food, party, Cake, etc. It is a tradition of playing games in the birthdays. Not only kids, but everyone can be indulged into the games at the birthday celebration. But, you must have good birthday game ideas for this. We can give you these ideas. Our professional event organizers are always ready to give you the best assistance to celebrate your special days. By choosing us, you will be able to celebrate your birthday as good as possible. Below are some examples of the best birthday party activities for kids.


Bubble Wrap Races
In this game, you have to take a huge bubble wrap and lay it on the ground in a park or anywhere. The kids have to cross the whole bubble wrap without popping any bubble in it. The game is good for the kids of ages of 3 and up. This game will give a lot of joy to the kids and make their day more special.
Musical Statues
Play upbeat music in the party and tell the kids to dance on it. But, tell them along that they have to stop when the music stops. The one who moves even the music is paused, he/she is out of the game. The one who plays the game until the end will win. This is one of the
best birthday activities for kids
.
Treasure Hunt
Place a small treasure box in your house or in the backyard and tell the kids to find it. Place clues at different places to help the kids find that treasure. This is one of the most played
birthday party games for kids
. They have to find the box which will be filled with gifts for them.
Egg and Spoon race
You have to prepare some hard boiled eggs and spoons for this game. Tell the kids to place the eggs on the spoon and stand in a row. Start the race and the one who reaches first at the end line with the safe egg in the spoon will win. Make prizes for the winners to make them happy.

There are various other birthday party game ideas which you can do in your birthdays. You can make your own games to make the kids and everyone happy. By using our birthday game organization services, you will get the most out of the day.