Stage and Fabrication services in delhi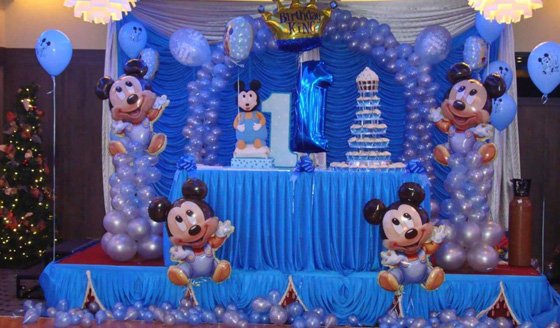 Smartly designed stage is the backbone of every event, be it a birthday or conference or a wedding. Depicting the theme of a particular function, the theme stands to be the centre of attraction in every event. And we, at Birthday Organizers, are an effective stage setup provider working in the direction of creating impressive stage for your function. We understand that a decorated stage acts as an ideal background for photography and adds to the overall appeal of the event's décor. So, we do it in such a way that everyone gets attracted. Our stage fabrication services involves careful planning of the theme, arranging material and decorating it such a manner that every guest may appreciate.

Our specialized social event planner works closely with experienced designers to infuse incredible amount of creative aspect in bringing out a capacious design that stands laudable. In the concern of stage fabrication, we ensure that every single corner of the stage looks seamlessly smart. And our job is to design marvellous stages that match the theme provided by our esteemed clients. This makes our expert designers to keep a track of the on-going design trends and integrate them in working methods for ideating outstanding masterpieces.


stage setup provider for conference event
We believe in creating impressions and this makes us infuse high amount of creativity in terms of fabricating the stage. Not just for family functions or weddings; we provide
stage setups for corporate events/college fest/fashion shows/conference event/birthday party
. Now this makes it possible for you to come-up to us with any kind of event preparations and we will do the entire stage work for you. Be it lighting system, presentable theme décor, floral décor or anything else; our team of organizers does it all for sure. It is all about doing pomp celebrations and our
stage fabrication services
are meant to add four stars to your function.
We are an experienced
stage setup provider
and make sure that every theme is well-planned. Certainly speaking, our team is experienced and quick enough to draft various themes. And this brings out a unique factor to the events. We do not give same stage fabrication for similar event and this is where our creativity is put into practice. We believe in creating long lasting relationship with our clients and enable them to enjoy their function fully. After all, everyone wants that the stage should be impeccably good and guests may applaud it. So, we believe in dong your way.