Birthday Party Themes Ideas in Delhi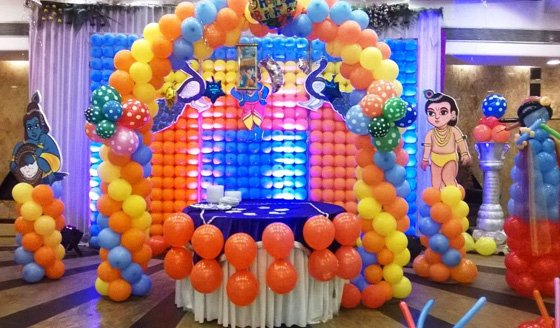 Birthday Party Themes Ideas - Theme birthday parties are in the trend these days. Instead of celebrating normal parties, people are looking for themes parties in order to make everyone happy. These parties are especially focused on the kids. There are lots of trends running in the industry for various theme parties. If you are also planning a birthday party for anyone in your family, you should also try a theme party. It is an amazing way to enjoy the special day until its maximum limits. But, you must gather some ideas about the theme parties. Or, you can also choose a good birthday event organizer for this. They will be able to give you the best birthday party theme ideas. You can choose our services to get world-class birthday party themes.


Classic Outdoor birthday
Instead of celebrating the birthday inside your house in a room, you can try doing it outside your house. You can do it by arranging everything in a garden or your backyard. It will allow you to do various things in a wide space. Also, you can add various other things at your
birthday party ideas
if you are doing it outside.
Superhero Party
Kids love the superheroes. You can give your guests their favourite superhero dresses and make them feel like them. You can arrange these dresses from the nearby dress store and give to the kids on their arrivals. This is one of the most popular
birthday themes
used worldwide.
Scientist Party
Using scientist dresses, goggles, and beakers, you can easily arrange a scientist party for small kids. You can give them various things to do the experiment. Cola-Mentos experiment is one of the most popular kid experiments.
Art Party
Give the kids painting clothes, colour, brushes, drawing boards, etc and let them try their hands on the drawings. You can tell them to draw things or let them do whatever they want with these things.
Sports Party
birthday party theme ideass
, sports party is easy to do and easy to arrange a party idea. You can arrange different sports like small races, jumping games, chair races, etc. Kids love to play these games. If you arrange everything fine, it will be a good
theme idea for the birthday
. There are lots of other creative
birthday theme ideas
which you can use in the birthdays. To get everything done more effectively, you can try using our professional birthday organization services. We will give you every service related to the birthdays.