Family Day Event Organiser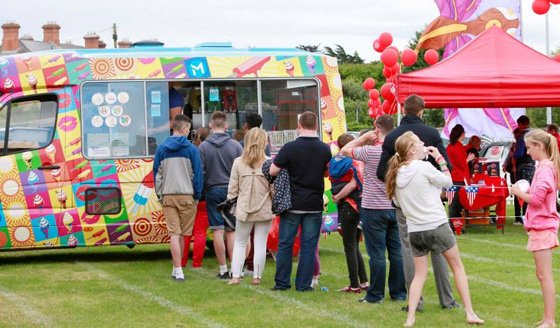 Family Day is a special day of meeting with our families if we work or study away from our house. This day is made to retain the emotions with our loved ones. Everyone loves this day. So, if you are planning to organize a family event and don't know how to do it, then you will need a family day event planner. We are the leading Family Day Event Organizer in Delhi, Gurgaon, Noida, Faridabad areas. We provide our services in this field as a corporate family day event planner and kids Family Day Organizer also. A family day should be engaging and entertaining. To do this, we have lots of family day event engagement activities for everyone. We provide a range of family Day event games and activities by which everyone will be indulged in the event more. Special activities are also there for children like kids games and toys. We will do all the stuff related to decoration, venue, activities etc.

We are committed to delivering the best services on these special occasions with unique family day event ideas. We offer our services as a corporate family day event organizer including some extraordinary things like hula hoop acts, mimicry artists, musicians, magicians, puzzle games for kids etc. People should have a feeling of this day like a big occasion so we can do the things as they want. We have many cultural activities, games, competitions, shows into your event to make it more entertaining. Team games are also there to play with family members and children. By playing games in a team, family bonding increases and love rises automatically. All of these things are not going to happen if you organize a family day event like the old days. People should have a feeling of gratitude after attending this event. And we are expert in doing all these things. Families will get more linked and organized after doing these activities in a funny way. Corporate family day Event Planners are easy to find these days but finding the best one is the biggest task. We have some unique ideas related to family days developed by our creative event planners. We promise you to fill your event with corporate family day games activities. So, Just take a deep breath and shake hand with us, we will make this event as you are imaging it in your mind. We are here only for the best happenings of your events and parties.