First Birthday Party Ideas in Delhi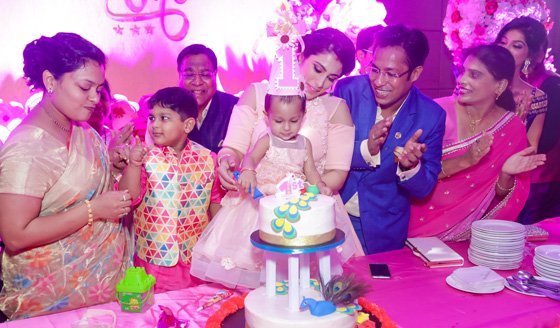 First Birthday Party Ideas in Delhi - Is it your Prince's or Princess's First Birthday? Or is it a birthday of a special person in your life which is going to be celebrated for the first time? You will be excited for sure by unique first birthday party ideas. And why not? Birthday is a very special occasion for every person around the world and celebrations are important for this day.

You might be trying to celebrate it differently? You might be looking to bring a good Cake for birthday party. It's natural, everyone wants to do it but they have some traditional party ideas in their mind. So, if you are looking to plan a magnificent party with something different in it. You want to celebrate this special occasion in a colorful way then you have reached a correct place. We are here with best first birthday party ideas for you. These ideas will make this day memorable for everyone. We provide the best service as a first birthday party organizer.

You will feel proud when everyone will appreciate you for what you do for this day. It has become a trend to get some party organizers on the birthdays but we want to do something different in this field. We have many unique first birthday party ideas. The parties have never been done before in the way we will organize them. If you throw a birthday party in a casual way then it will be a normal thing for everyone. So, there are many options for theme parties also. Lots of themes are there to fulfill this delight day with joy and to do something that has never seen before. We have lots of first birthday party theme ideas you will love to hear and to see amazing thing going on in the party. Birthday parties are so special for kids.

We also have Themetic cakes for birthday party. It is a stressing moment when you think about the organization of the Birthday party. Don't worry, we got some talented first birthday party planner who will solve all of your problem related to it. We are experienced in this industry and know the trends. We are aware of the latest birthday themes and ideas and will do everything to give you full satisfaction with our unique services. In short, with the help of our best first birthday party ideas, you are going to have lots of fun at this birthday party.