Return gifts for birthday party in Delhi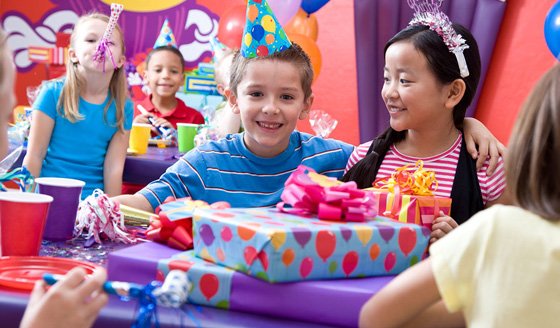 Return gifts for birthday party in Delhi - Looking for the best gifts for birthday party in Delhi, Gurgaon, Noida? We have got you covered. Gifts are a way to bring joy to the lives of the people that you love the most. Whether it is your child, your partner, your parents, friends, or anyone else, a gift shows them that you care. Depending on whom you are giving to, the intention would also be different. Everybody has different likes and dislikes; a gift is a great way to show someone how well you know them. Everybody loves receiving gifts. The joy of opening a package and finding out what is inside cannot be compared with any other feeling. There are different gifts for different purposes. Let us take a look at a few gift ideas below.


Return gifts
When you are in your childhood years, parents go all out for birthday parties. From party games to
arts and crafts
, a special dress, cake, the works, your parents arrange for everything. One of the most exciting parts of going to such a birthday party, is
return gifts
. Return gifts are a great way of thanking your friends for celebrating your special day with you. Children usually show up at birthday parties with
gifts for the birthday boy or girl
. This is a way of showing gratitude for those
gifts
by giving one in return. Looking for
return gifts for birthday party in Delhi, Gurgaon, Noida?
We have the best ones. Water bottles, chocolates, fancy stationary; the options are endless. You can pick a
return gift
that matches the theme of your birthday party as well.
Gifts on theme
Children often have themed parties. A
theme party
is a great way of creating a magical world for the child for one day. As a friend, you can get them a gift that matches the them. If your friend is having a princess themed party then you know for sure that they like princesses. Therefore, getting them a gift that is also princess related will definitely make them happy. We provide such
birthday gifts
that would go with a lot of different themes.
Gifts for all ages
Nobody said that
gifts for birthday party in Delhi, Gurgaon, Noida
can only be for children. If your significant other is throwing a birthday party, giving them a
gift is a great idea
. This is a wonderful way of showing someone that you were thinking about them. If you give them a gift that they like they will appreciate how well you know them. Giving someone a
gift
that reflects their personality will always put a smile on their face. After all, birthdays are meant for celebration and happiness.