How to plan birthday surprise for sister?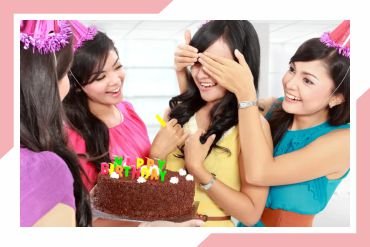 In everybody's life sister is someone you can confide in about family matters. She's known you longer than anyone else. She never judge you instead always look up to you and become a cheerleader to you. No matter how much you fight and gone through unlikely situations but she always makes sure that you never face hard circumstances all alone and be there when you need support. A sister is the excellent buddy one can even probe for in lifetime.
Surprise birthday party for your sister
A sister exhibits qualities of honesty, loyalty and trustworthiness. Sister's birthday is the optimum time to thank her for being here with you in every circumstances. When someone receives a surprise birthday party, it makes them burst in joy. Show your sister that her birthday is an important milestone for you. Throwing surprise birthday party to your sister, sends a strong message to her that you genuinely are happy and care for her.
Organise a surprise birthday party at home
If your sister admires surprise birthday parties, call all of her best friends for a surprise birthday bash at home. Thematic parties are something that each person is up for, you could also go for that with us. Complete the surprise with a themed birthday party and beautify it according to her preferences. With the help of Showtime Event you can do this all with much joy and less stressed.
Give her an interesting gift
Your sister must be having a hobby such as reading, gaming, cooking or something else. Make her birthday more special by gifting a hobby gift to her. Celebrating your sister's birthday is always a prodigious opportunity to create special and remarkable family moments. Make your sister's birthday extraordinarily outstanding with us. Without any doubt we are best at converting a usual birthday party into surprise birthday bash.
Enhance her room's appearance
Decorate her room furtively with fascinating balloons and post cards of her favourite artists and start her day with a charming surprise. By way of our great concepts, make your sister's birthday wonderful.
Working on this all alone can make your days hectic and tiring. Through our knowledge and experience you can simply manage to implement it effectively without any hassle.