Best Venue for birthday party in delhi | Showtime Event
Best Venue for Birthday party in Delhi - The day of your origin is special. In fact, the day when each of your loved ones was born is truly special. Each one of us tries to celebrate this special day in a unique way. The bottom line is to celebrate an occasion happily in the company of your near and dear ones. For many of us, this is the right occasion to throw a party that will bring a smile on everyone's face. Arranging a birthday party is a cumbersome task. This is because it has to be unique and it has to be happening.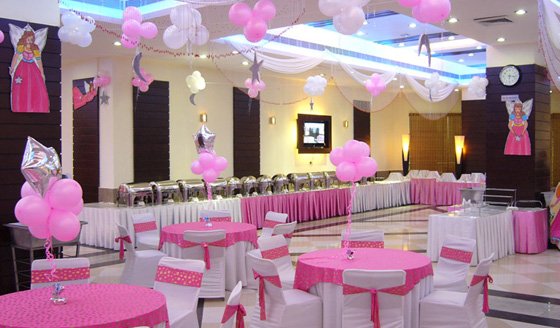 When you are planning to have a grand birthday celebration, then the four walls of your home may not be sufficient. It will therefore, be better to opt for an appropriate Venue for birthday party in Delhi, Gurgaon, Noida, Faridabad. The venue selection will depend on a number of factors. This includes your budget, the number of people you plan to invite etc. Now this sounds like a tough task. But if you opt for professional event Management Company like ours then there is absolutely nothing to worry.


We are an event management company with a difference:
Our experts know that the vision of every person is different. There will be some of you who will want the
venue
to be a place that will take you closer to nature while for some it has to be a palatial hall with the right decorations. Whatever your requirement we are there to help you. Our experts will take into account the age of the person and the type of
venue
and theme that he or she desires. Based on these findings we will shortlist the
best Venue for birthday party in Delhi, Gurgaon, Noida, Faridabad
. It is not just
venue booking
that we can help you with. We can organise the entire event for you. Whether it is selecting the appropriate theme or
decorating the venue
or arranging for the
Artist management
and the cake our experts can manage everything.
For the best experience opt for our services:
When you select us as your birthday party organisers you can be sure that you will find an emotional connection with the grand celebrations. This is because we take into account your vision and emotions when we plan the party for you. We have successfully helped many people organise the best birthday parties. If you go through our portfolio you will realise the quality of services.

Next time you have plans for a splendid birthday bash in Delhi and surrounding areas but are not sure about venue booking and other things about arranging the perfect party then get in touch with us. You can rest assure that you will have one of the finest experiences with us.